About our blogger: pattyandthemoos
My name is Patty, otherwise known as Patty and "the moos". I am a JustMommies administrator as well as a contributor and editor for the JustMommies blog. In case you wondered, the moos are my kids. The nickname started with my son Jeremy. My nephew started calling him Jeremoo because he was a very chubby little baby (you would never know that now). We also called him "moo moo". Then Angie was "Angiemoo", Brandon was "Mr. Moo" (I think the poor kid thought that was his real name for a long time), and Lyndsey was of course "Lyndsey Moo".

I am 37years old and married to a great guy named Kelly. We have been married for fifteen years and live in Michigan. We are a homeschooling family. Daddy does a lot of the homeschooling but we love it.

You can find me here on JustMommies blog and hanging out on the JustMommies community.
Posts by pattyandthemoos:
Please welcome JM's newest bloggers Mari and Rita.  Welcome!
Look forward to seeing new posts from our newest bloggers: Lady Valkyrie, Vicky, and Katie!  I am excited to have you on the blogging team and looking forward to reading your blogs.
I am very excited to see Geri join us on the blogging team.  Please give her a warm welcome to the blog!
Congratulations Michelle, DeepSouthMommy!  She is the winner of the Blooming Bath Giveaway!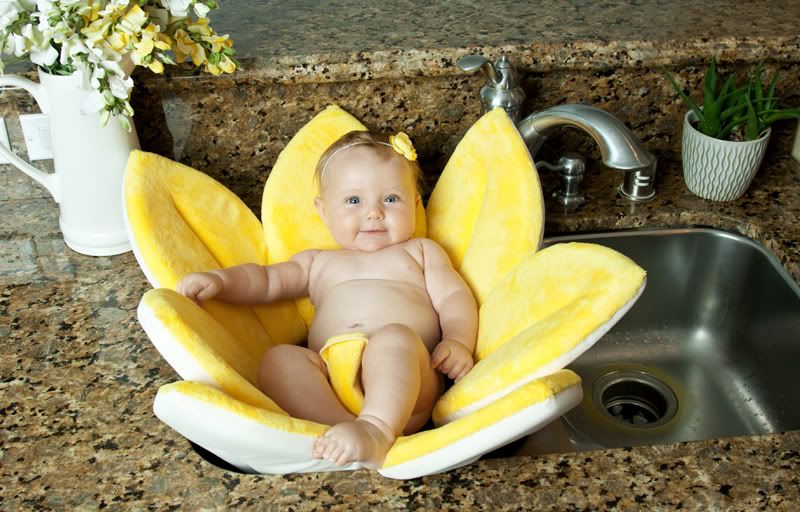 Read more about the Blooming Bath Giveaway here and stay tuned for more giveaways on the blog!
Hey mommies and mommies-to-be!  Would you like a chance to win a comfy and cute Blooming Bath for your baby?  Keep reading to find out how.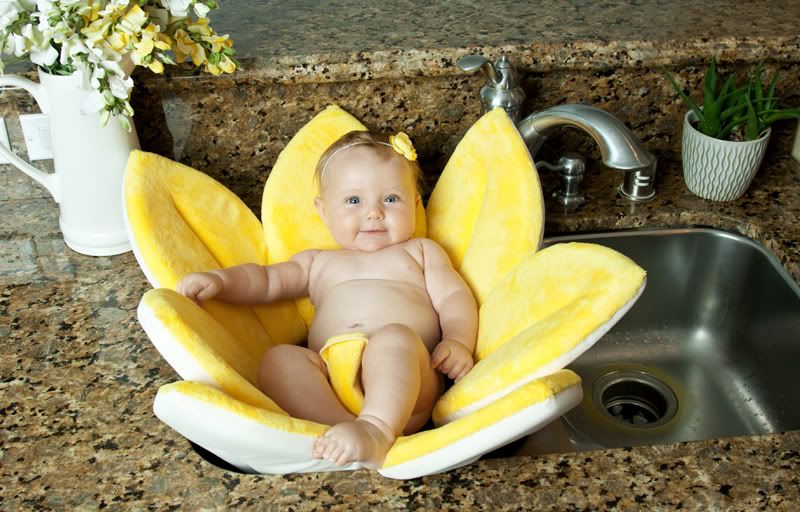 The Blooming Bath is a new and super-cool baby bath tub.  It is made of plush soft material that cushions your baby.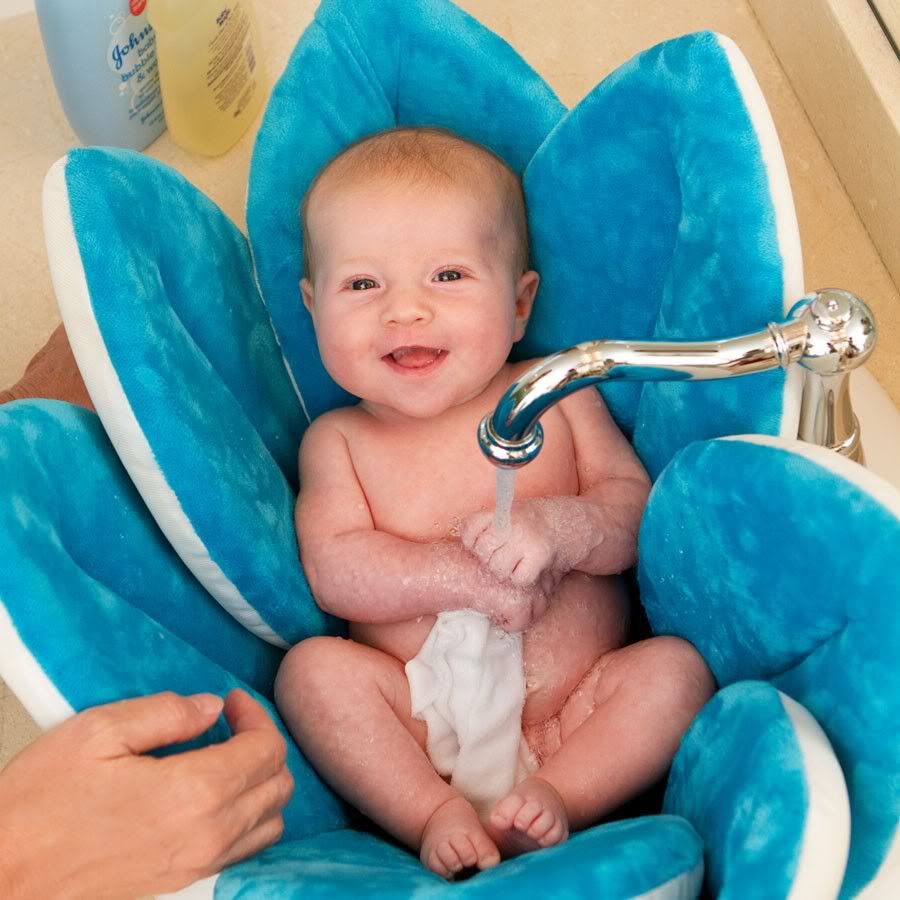 Its unique design allows the flower to fit inside any sink.  The petals spread out to hug the sides of the sink and provide a safe secure bathing experience for your baby. Read the rest of this entry »
Please welcome our newest bloggers to the JustMommies blogging team!  Jennifer Lu and jenn0324 have joined the blog!
For anyone visiting the blog that doesn't know who Mini Moo is (is that even possible? LOL) that is my son Shawn. We've been checking out the Biddy Belly for a couple weeks now. When Robin Tacchetti, physical therapist and creator of the Biddy Belly, emailed me about this I knew I wanted to check it out. The timing was perfect. Shawn is three months and really needs to be doing more tummy time.
Like most of my kids, Shawn hates tummy time. We had been trying to fit in more tummy time, but every time I would put him on the floor he would sticky his little drooly face smack to the floor and start screaming. He wasn't lifting up his head during this time, or even trying to. He was too busy being mad that mommy stuck him on the floor. Plus, he doesn't have a whole lot of upper body strength yet, exactly why he needs to do tummy time, so he was getting frustrated. Read the rest of this entry »
Now I am not sure that shopping at the Goodwill is actually cool now, but I do know that I don't feel embarrassed telling my friends that I shop at Goodwill. When I brag about my deals nobody acts repulsed or looks down their nose at me thinking I can't believe she admits to shopping at the Goodwill.
Almost 19 years ago I met my husband. At the time I had just turned 19 and was living in a one bedroom apartment. The rent on that apartment was $160 a month so you can imagine I didn't have a lot of money. I bought all my clothes at the Goodwill and I remember that this really embarrassed my husband (boyfriend at the time). Fast forward to 2011 and my husband is a total Goodwill convert. I am not sure when my husband changed his tune on shopping at Goodwill, but at some point he went to Goodwill and bought a bunch of t-shirts and other clothes for himself. He came home with all his finds and said something along the lines of why haven't I done this sooner.
What's interesting to me though, is that we aren't the only ones excited about Goodwill now. Times have just changed. When I was younger I remember my grandmother shopping at Goodwill and being so embarrassed by it. I also remember during my youth, status was important. If you were cool you wore Guess, Jordache, or Esprit. Remember? I, of course, was never one of the cool kids so I never owned these brands. But, I do remember wanting to.
As a young adult, everyone I knew (except me) had credit cards. It was important to keep up with the Joneses so we Read the rest of this entry »
If you are a breastfeeding mom, you could be making as much as $1,200 extra a month.  Internet savvy moms are turning their surplus pumped breast milk into cash.  A month's supply of breast milk can sell for anywhere from $300 to $1,200 online.
Kamilla Vainshtok told Good Morning America how she stumbled across Onlythebreast.com, a website for buying and selling breast milk.  "I Googled breast milk for sale, milk for donation, and I came across onlythebreast.com … within the first week that of my listing, I found a family in Ohio that needed some breast milk and I shipped it out to them," she said.
Allee Kincaid, nicknamed by her family "the dairy cow," has about 16,000 ounces Read the rest of this entry »
I do! I do!   Well, sort of.  I don't know if you have watched the show Extreme Couponing before but I'm addicted to it.  Funny, I am not really into reality television type shows but I love this one.  I find some of the couponers a little insane and more akin to hoarders than savers, but nevertheless I'm still impressed with their couponing skills.
I've been couponing for about a year now.  I kind of took a couponing hiatus during the end of my pregnancy and right after mini moo (still trying to get used to the idea of calling him Shawn.  LOL) was born.  But now that I am starting to get readjusted to life, I'm back on the coupon bandwagon and doing better than ever.
Last week I went shopping and am so psyched with my savings.  I think I have finally gotten the hang of this.  I saved over 50% on my groceries!  I've never done that.  When I watch the TV show I always see these gals (oh and guys) talking about saving 80-90 percent on their groceries and here I was thinking I was doing well with my measly little 30 percent savings.  Haha.  Well, I've been taking notes and have finally taken the plunge into extreme couponing.  Kind of my own down scaled version of it though.  I just don't need 100 Read the rest of this entry »