Happily Married & TTC #1

Join Date: Mar 2011

Location: you're the only TEN I SEE. :)

Posts: 2,575
__________________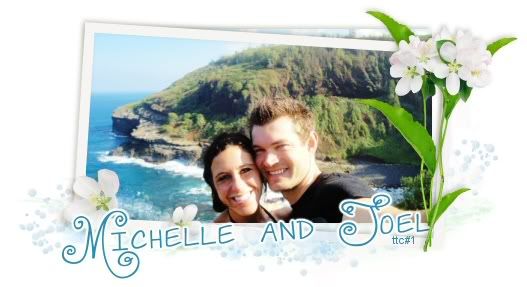 My Ovulation Chart

After 35 months of TTC (3 failed IUIs, 18 failed months on Clomid, 2HSGs, 1 D&C, and a Laparoscopy diagnosing Stage 2 Endometriosis) God has granted us our prayers and I am pregnant with our 1st baby!
Due in March 2015!!
My Stats!
June 28th (12DPO), strong + on HPT after 35 cycles of TTC!!

June 30th (14DPO), 1st BETA - 209, Progesterone 49.7 - BW confirmed PG!!
July 2nd (16DPO), 2nd BETA - 566!!!
July 23rd (7 Weeks, 1 day) 1st u/s! Heartbeat 142, Baby is measuring 9.7mm!Next u/s appt. is Aug. 11th!