Meet JustMommies' Most Extreme Couponer, RahRah!
Congratulations to RahRah! RahRah is the winner of JM's Superlatives Contest for June. As voted on by the JustMommies Community, she wins the title of JM's Most Extreme Couponer. You can find RahRah over on the December 2010 Playroom. See our other finalists for JM's Most Extreme Couponer here.
See JM's Hottest Dad!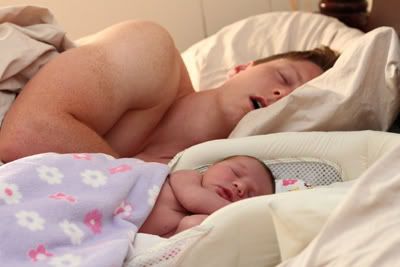 Check out JustMommies' Hottest Dad! The winning photo of her cosleeping hottie was submitted by Jule'sMomInOR. Check out all the finalists in JM's Hottest Dad Contest here.