Up until now, I haven't had the ability to do anything with my phone except call someone. No fancy shmancy stuff. Just plain and boring. Well, I decided to bring along the fancy phone when Todd and I went to go see Cirque de Soleil on Saturday, a big birthday date. I thought it would be fun to chrono the date as we went along and it gave me the chance to play with some apps I hadn't familiarized myself with.
First stop was dinner at a fancy restaurant. I decided it was important to snap a picture of both Todd and I, unfortunately, not together. Funny thing is that Todd only pulled out his phone when I pulled out mine. Don't worry, he put it back up after I took pics.
Here I am, trying to look pretty!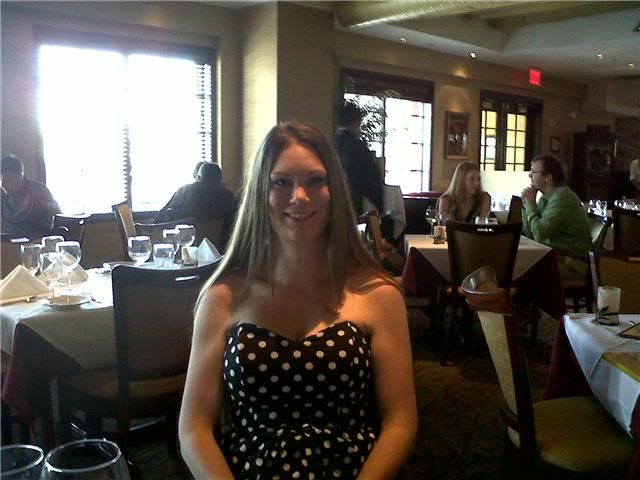 Dinner was wonderful. Then it was time to hit the road and get to the show on time. Cirque de Soleil is our special thing. Todd took me back in 2003 for the first time, for my birthday. The show? Alegria. The show we were going to see? Alegria. Yes, our second time around but it has been 7 years so we didn't expect it to be exactly the same and it wasn't.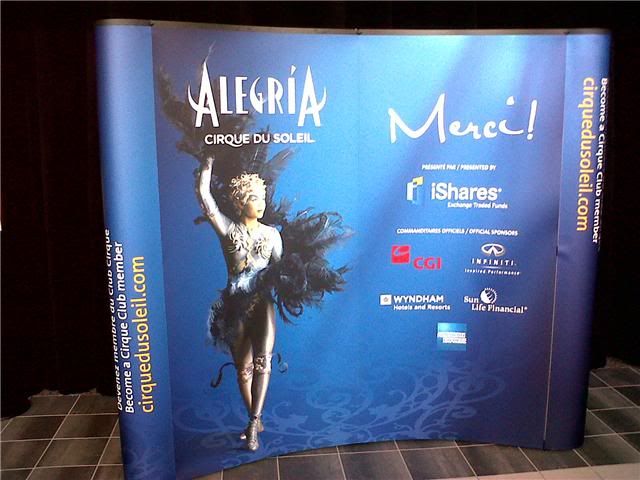 We had fairly good seats. I was a bit disappointed, honestly. I didn't know that this show was actually in a venue as opposed to being in the traditional Cirque tents so the seating was different. Had we been in the tent, our seats would have rocked. We were still VERY happy though. We were dead center.
The funny thing? Before the show and during intermission, everyone had their smartphones out. I felt like I was a part of the norm. Course, I didn't use my phone when my hubby was there. What fun would date night be if I spent more time on my phone?
One last thing…as we were going along, I also uploaded the pics directly to Facebook, something I hadn't tried before and boy, am I hooked! I love the fact that I can capture a moment in time and upload it that quickly. My phone also sends a copy of the picture to my email, using the Photobucket app that I found. LOVE IT!
*As part of Best Buy's sponsorship of JustMommies pattyandthemoos, HeatherW and I have received a smartphone for free. We will be sharing our experience with our phones with you over the course of the next few weeks.