Mega Super Mommy

Join Date: Aug 2006

Location: B.C. Canada

Posts: 3,734
__________________
~~~~~~~~~~~~~~~~~~~~~~~~~~~~~~~~~~~~~~~~~~~~~~~~~~ ~~
~IRENE~ MOM TO 8 KIDDOES! DS 18, DD 16, DD 14, DD 8, DS 6, DD 4, DS 3 and DS 1
Ttcing #9 After TWO 2nd trimester loss's and FIVE 1st trimester loss's. Missing our 8 ANGEL'S
IUI W/CLOMID/TRIGGER FEB 12/13 09!
Kyle (absent) Chelsea, Miki, Hanna, Johna, Sari, Jessiah and Isaiah.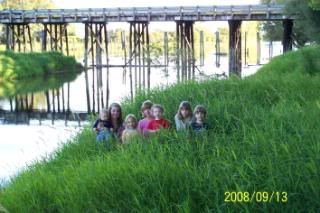 THE LORD GIVES AND TAKES AWAY MY HEART WILL CHOOSE TO SAY BLESSED BE HIS WONDERFUL NAME!
~~~~~~~~~~~~~~~~~~~~~~~
Our 8 Greatly missed Angels
12W, 6W, 6W, 9W 1 twin, 5W
17W twins (sex unkown) and "Elijah"
17W "Angel"