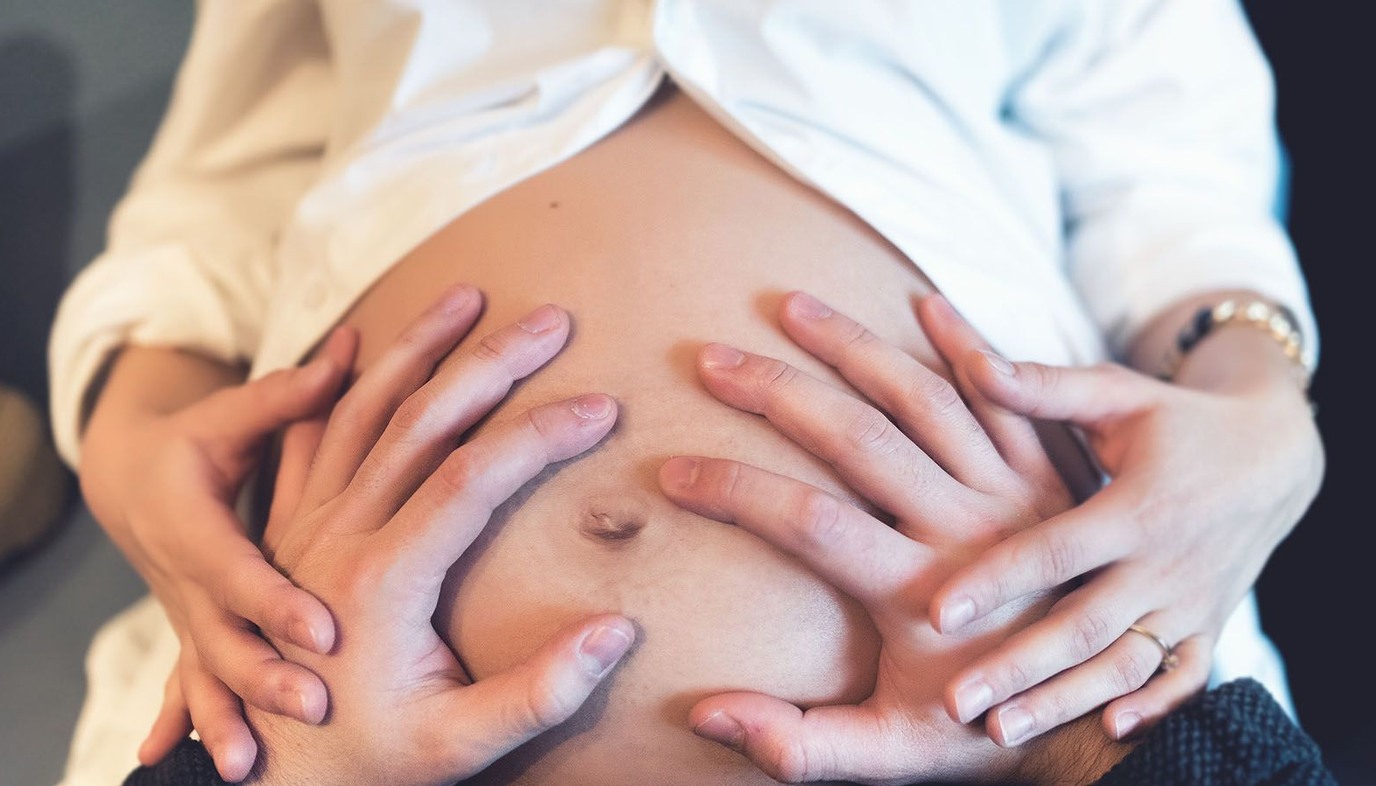 This week makes you twenty-two weeks pregnant. You are inching closer to the third trimester and the day your baby comes home. You still should have plenty of time to make preparations for your new baby, but you will probably want to start getting some of the must-haves purchased soon. Your baby will need a car seat in order to come home from the hospital with you. There are many brands and types of car seats out there. Which one should you buy and how much money should you spend on your car seat? Should you buy an infant seat or a convertible car seat? In this week's newsletter, we are going to discuss car seats and car seat safety. We will give you some tips on purchasing a car seat for your baby and also some basic information on car seat safety.
What Is Going on with Mom & Baby
Baby is the size of a papaya!
Mom: Your sex life may have changed since you found out you were pregnant. Some women have an increased desire for sex and others are not interested in it at all. Unless your doctor advises you otherwise, you should be able to have sex as often as you desire.
Baby: Baby's crown to rump length is around 20 cm. (about the size of a papaya). Your baby weighs about 425-500 grams. Your baby has started to make antibodies. Antibodies are proteins produced by your baby's white blood cells that fight infection, disease, or foreign substances.
This Week's Pregnancy Checklist


Purchase a car seat for your baby.


Purchase a swing for your baby (optional).


Make an emergency contact list.


Take a tour of the hospital or birthing center you will deliver at.


Clean out the closet and/or other storage areas in your baby's room.


Take a new belly picture for your scrapbook or journal.


Choosing the Right Car Seat
All car seats in the United States are required by the federal government to meet very strict safety guidelines. There are many brands and models of car seats with different features available. When deciding which car seat you would like to use for your baby, you will want to shop around and look at the features that are most important to you. Some are easier to adjust, get your baby in and out of, or move from car to car.
Infant only car seats
Infant only car seats are really convenient. They are small and easy to carry around. Many of them come with a base that you can leave in the car. The seat just snaps in place which saves time because you don't have to install the car seat each time you use it. Infant seats can not be used on older kids. They are designed to be rear facing and used for infants from birth to around 20-30 pounds depending on the model.
Convertible car seats
Some parents prefer convertible car seats. Convertible car seats can be used as an infant seat and then later converted to a toddler car seat. Convertible car seats have higher weight limits than standard infant seats so they may be a better choice for bigger babies. There are three types of harnesses for convertible car seats: the five point harness, overhead shield, and the t-shield. All are safe harnesses, but you may be more comfortable using one type of harness over another.
Other types of car seats
There are other types of car seats such as booster seats and front facing only car seats, however, these are generally designed for older children.
How to decide
The best way to decide which car seat to purchase is to look at them and try them out. Snap and unsnap the buckles, adjust the straps, pick the seat up out of the base and snap it back in place. You may find that one is easier to adjust or assemble. Ask your friends for their opinions and why they like the car seat they are using. Price shouldn't be the only factor in deciding which car seat to buy. As mentioned earlier, all car seats sold in the US meet strict safety standards. Purchase a car seat that is easy to use, simple to assemble, and well-fit to your preferences.

Car Seat Safety Basics


Always use a car seat when traveling with your baby.


Make sure that car seat is secured tightly. Pull on the seat to make sure that it is secure.


Make sure that the harness straps are secured snugly.


Never place a rear-facing car seat in the front seat of a car with a passenger air bag.


The back seat of the car is the safest place for a baby or child in a car seat.


All babies should be placed in a rear facing car seat until they are one year old (and over 20 lbs). If they turn one and are under 20 lbs, they should remain in a rear facing seat until they are over 20 lbs. This is sometimes confused. If your baby weighs 20 lbs before he or she turns one year old, he should still remain in a rear facing car seat. You may need to switch to a convertible seat or one that has a higher weight limit.


Seats that are six years or older should not be used. To see if your car seat is safe to use or has been recalled, visit www.seatcheck.org.


To verify that your car seat is safe and is installed correctly, have your car seat inspected by a certified inspector. Visit www.seatcheck.org for inspection locations.


Next Week: 23 Weeks Pregnant: Your Pregnancy Week by Week
Previous Week: 21 Weeks Pregnant: Your Pregnancy Week by Week