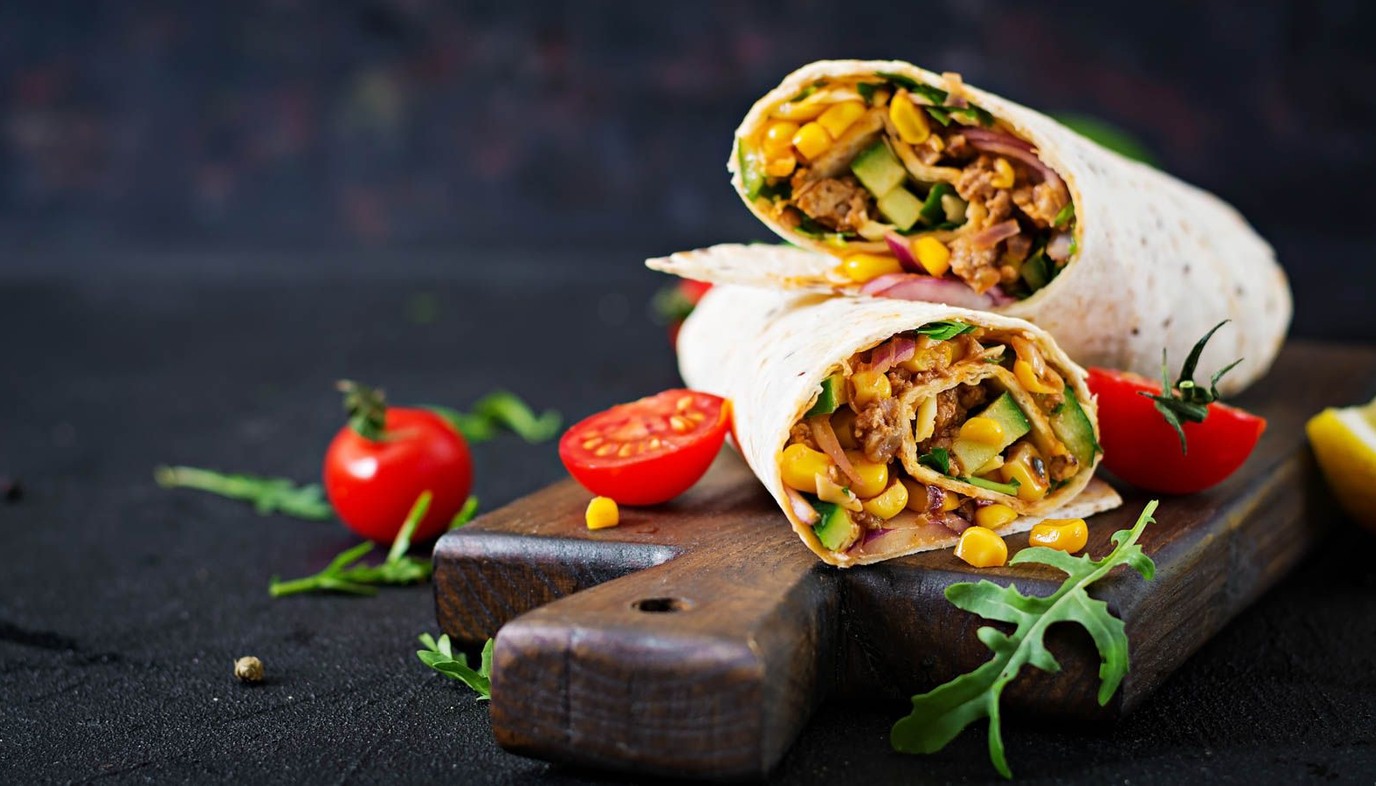 Losing weight is hard and more and more people are losing the battle of the bulge. According to the CDC, more than 66% of Americans are considered overweight or obese. Becoming more active and eating right are still the best ways to lose weight. One of the many obstacles to losing weight is the fast food epidemic. More and more of us are foregoing the traditional sit-down meal and opting for convenience meals and drive thru service. Whether it's convenience, busy schedules, or just plain laziness, fast food meals are commonplace in American diets and a contributing factor to the increasing obesity rates. Making better food choices can help you lose weight. We have put together our favorite choices for fast food meals that you can still eat and lose weight.
1. Subway
Subway has a great reputation for low calorie menu choices and rightfully so. There are many other great healthy choices on their menu besides the meal we chose for this article. We chose the 6" Sweet Onion Chicken Teriyaki (370 cal, 5g fat) mostly because it's my personal favorite. Add a cup of Tomato Garden Vegetable with Rotini soup (90 cal, 0g fat) for a satisfying meal. Total calories for this meal are 460 and only 5 grams of fat.
2. Fazoli's
Spaghetti with Marinara (450 cal, 2.5g fat) and a garden side salad with fat free Italian dressing (50 cal, 0g fat). This meal has a total of 500 calories and only 2.5 grams of fat.
3. Kentucky Fried Chicken
If you can be disciplined enough to remove the breading and skin, KFC has some decent menu choices. Chicken breast without skin or breading (140 cal, 2g fat) along with seasoned rice (150 cal, 1g fat) and green beans (50 cal, 1.5g fat) for a healthy meal on the go. Serving size for rice and green beans is a little over 3 ounces. The total calories for this meal are 340 calories and 4.5 grams of fat.
4. Burger King
TenderGrill Chicken Sandwich without mayonnaise (244 cal, 7g fat), Garden Salad with fat free Ranch dressing (155 cal). and Mott's Strawberry Flavored Applesauce (113 cal). This meal rounds up with a total of 560 calories and only 7 grams of fat. Fantastic for a fast food restaurant.

5. Wendy's
Jr. Hamburger (230 cal, 8g fat), Side Salad with Fat Free French dressing (100 cal, 0g fat), and mandarin oranges (80 cal, 0g fat) for a total of 464 calories and 8 grams of fat. Perfect for a meal on the go.
6. Taco Bell
Taco Bell has a Fresco menu that is perfect for any diet. For our meal, I selected the Fresco Fiesta Burrito - Chicken, but they have several other Fresco style burritos and tacos that fall in the same calorie and fat range. Fresco Fiesta Burrito - Chicken (330 cal, 8g fat) add a side of Fresco Style Mexican Rice (120 cal, 3g fat) to help you stay full and satisfied and you have a terrific low cal meal on the goal. This meal has a total of 450 calories and 11 grams of fat.
7. McDonalds
Hamburger (250 cal, 9g fat), Premium Caesar Salad with Grilled Chicken (220 cal, 6g fat), Apple Dippers (35 cal) with Low Fat Caramel Dip (70 cal, 0.5g fat). This meal will leave you full and not deprived and still very low in calories and fat. Total calories for this meal are 575 with 15.5 grams of fat.