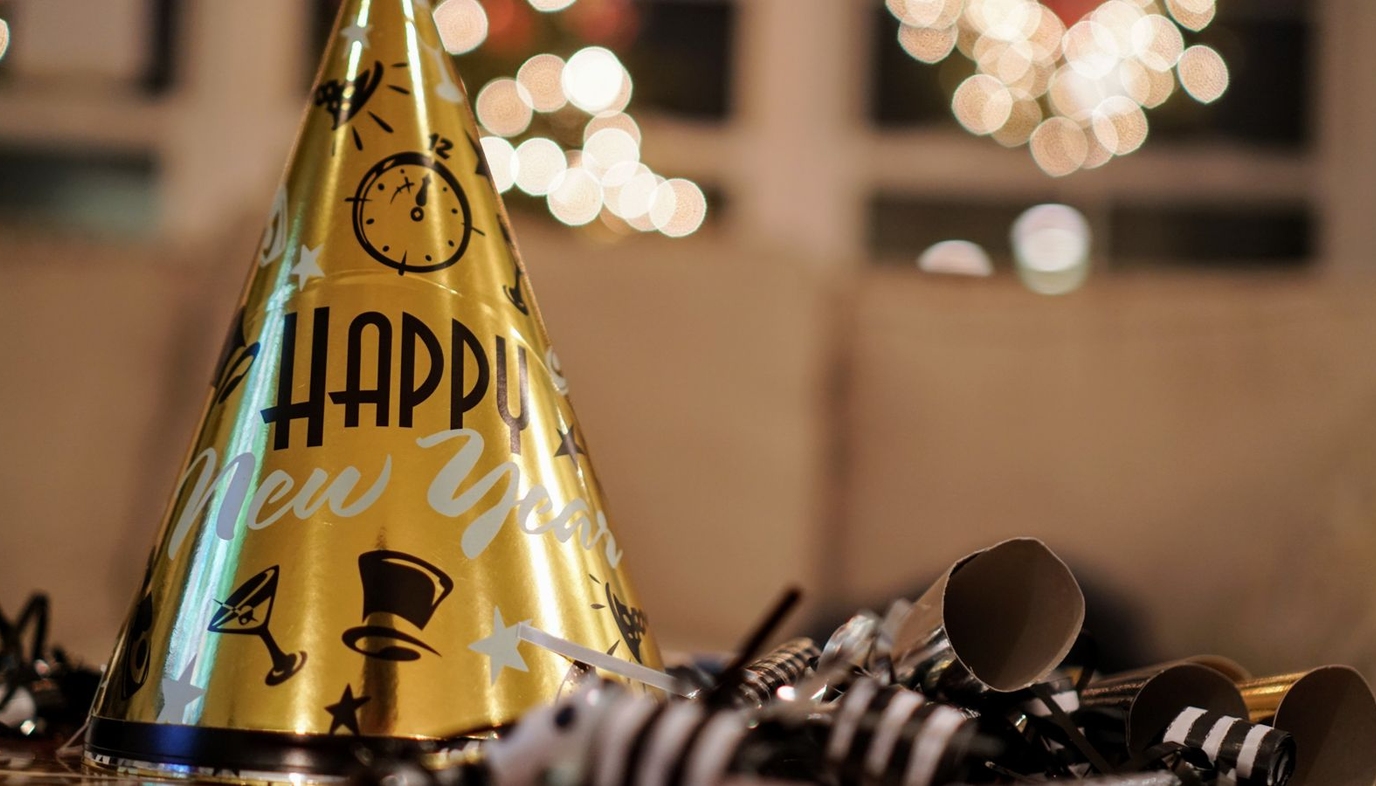 The New Year is upon us! Can you believe it? Have you made your resolutions yet? Did you fulfill last year's? The New Year is always a time of hope and celebration - a time to think about what things we want to do and what we need to leave in the past. How does your family celebrate the New Year?
Your kids just finished the Christmas holiday and are probably thrilled to be able to stay up really late and watch all the New Year festivities like the "grownups," if you are going to let them.
Celebrating the New Year with kids can thwart your adult plans, but you can still have a great time with your kids and establish new traditions. Here are some ideas:
1. Theme Party
Every year, you and the kids can choose a theme for the New Year's Eve celebration and then dress up accordingly. Hula? Gangsters? High society? Animals? The choices are endless. You can pick up cheap decorations and costume elements at the store and have a great time.
2. Noisemakers
It's so fun to make a ton of noise to ring in the New Year! You can make your own by stapling paper plates filled with beans, or using rubber bands over an empty soup can, or even banging spoons against pots and pans. Make sure dancing and fun music are part of the celebration too.
3. Camp Out
Make forts with blankets and chairs or anything else you can find. Set up sleeping bags. Make snacks. Midnight is probably too late for most kids to handle, but even if they stay up late, they can snuggle right down and have a fun living room camp out with the family.
4. Mocktails
While it's not a great idea to encourage alcohol consumption around your kids, it is super fun to put kid-friendly beverages into fancy glasses and sip "mocktails" while snacking on munchies before midnight strikes. Root beer floats, sparkling cider, punch - provide an array of drinkable treats and bottoms up!
5. Take a Trip
If you're able, take the kids out of the house to celebrate the New Year. Take a walk to a local park in the dark. Go downtown. Climb onto the roof. Grab a few boxes of sparklers, some hot chocolate, blankets, and a watch. Count down the new year by making all the noise you want.

6. Movie Night
Take the time to introduce the kids to a series of movies and make a whole day of it. Try "Indiana Jones", "Star Wars," or "Back to the Future" and make snacks. Time it so the last movie ends at midnight.
7. Friendly Get-Together
Schedule a get-together with friends who have kids the same ages as yours. Let them play until they drop, while you grownups chat and have some snacks and drinks. They practically babysit themselves!
8. "New Year" Fakeout
If you really, really don't want the kids up until midnight, but they're begging, set the clocks to a time that is bedtime for them but seems like "midnight". Make sure you still celebrate! Sure, it's a little gentle deception, but you know your kids best. If they can't handle it, don't force it. Let them have the memory of "staying up" and someday at their wedding, you can fess up!