Once you become a parent, the whole concept of vacation changes. Really, can you call it a "break" when you're lugging overstocked diaper bags, managing meltdowns in previously quiet museums, and fielding complaints about how boring nature is?
So, when my dad and step-mom offered to take my wife and me to New York for my 40th birthday -- without the kids – I said, "How soon can we leave?"
Preparing for the Trip
In the months leading up to the trip, every time I reached my wits end about Benjamin forgetting to study his spelling words, Jacob examining snails in the kitchen, or Ari belly-laughing after smashing my face with a board book, I thought of the days Wendy and I were to spend on the other side of the country.
Yet as our departure date approached, a different feeling crept in -- guilt. How could I leave my children for so long? They would be in the wonderfully capable hands of my in-laws, my mom, and my grandmother, but could they coax them to brush their teeth or soothe them if they had nightmares?
Wendy felt the remorse too, so much so that she created a childcare cheat sheet that could help a hermit crab do the job. She provided an airtight schedule with playdates and sports games, feeding times, and preferred-blanket descriptions.
When our plane finally took off, I understood that adult vacationing had been forever altered. No matter how I looked forward to being with my wife and hanging out with my dad and step-mom in the City That Never Sleeps, I wondered, "Is all of this really more fun without the kids?"
The trip was spectacular, but as I reflect on it, I'm judging each activity on whether it was better with the kids or without.
With Kids Versus Without Kids
Travel – Checking in one bag for each of us and bringing one carry-on to the plane was like lifting a 10-pound weight after hoisting a 400-pound barbell. During the flight, as other parents attended to wailing children, I partook of magazines and movies. On the ground, walking and riding in taxis were easy minus strollers and car seats. Without the kids was better.
Bedtime – After the first two nights, during which we weathered a dawn wake-up because the alarm clock went off and a 3 a.m. fire alarm that emptied the entire hotel, we basked in the magic of uninterrupted sleep. We read books in the morning without kids asking for breakfast and enjoyed "Mommy-Daddy" time without having to lock the door and later explain what we were doing without the TV on. Except for missing the morning cuddle, chalk this one for the without team.
Eating – From SoHo to the Lower East Side, we ate French, Italian, and Indian. We had lunch at 2 p.m. and dinner at 10 p.m. I didn't cut up anyone's food or bribe a child to finish a chicken strip. Then again, I thought how much Jacob would have relished the pastrami at Katz's, how Ari would've loved the street-corner pretzels, and what a thrill Benjamin would have had tackling Ray's pizza. We had time to discuss art and politics, but we also talked about how our children make us laugh and the future of their educations. Mark this a Toss Up.
Theater – It's a blast to take our sons to family plays, but how much cutesiness can we handle before reruns of Three's Company look esoteric? We saw Spamalot, with its medieval theme and naughty jokes, and Awake and Sing, a Clifford Odets revival set in the Great Depression. Best without children.
Shopping – In NYC, there's a store for everyone, presented beautifully (especially in stores such as Lord and Taylor's). In the novelty shops, the toys and room accessories would have been great eye-candy for my children – perhaps irresistible for the hands of my younger ones. Also, no child could have the patience required to watch my wife browse through $1,200 Sex in the City-style purses that she (thankfully) never bought. Without.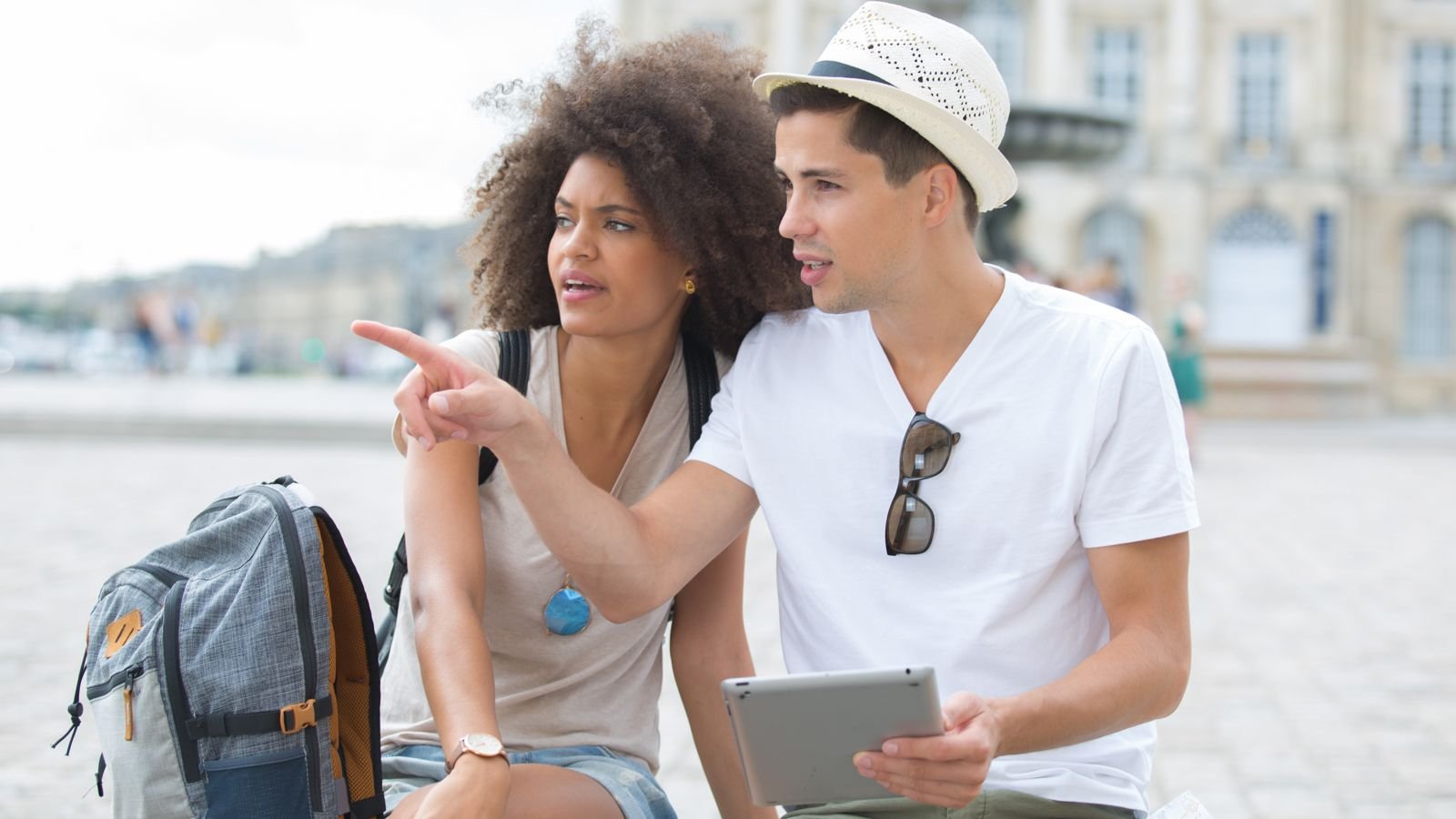 Sightseeing – Walking through the Tenement Museum where immigrants struggled for survival, studying the masterpieces in the Modern Museum of Art, experiencing the Statue of Liberty and Ellis Island, and marveling at skyscrapers and Central Park (in Spring bloom) would've been much better with our kids.
Homecoming – On the flight back, Wendy and I were happy to have had time to decompress and stoke the fires of our couplehood, but we couldn't stop talking about the kids. Away from them, we gained more perspective on who our sons are and how we parent them. When we got home, Jacob danced around us, Benjamin jumped into my arms, and Ari bounced between us saying, "Daddamama." Before kids, coming home was always a letdown. These days, adult vacation is still great, but the everyday journey with children is even better.
© 2006 Gregory Keer. All rights reserved.
Gregory Keer is a syndicated columnist, educator, and on-air expert on fatherhood. His Family ManTM column appears in publications such as L.A. Parent, Boston Parents' Paper, and Bay Area Parent. In addition to writing for Parenting magazine and the Parents' Choice Foundation, Keer publishes the online fatherhood magazine, www.familymanonline.com. He also contributes to USA Today, Pregnancy, DrLaura.com, and ParentingBookmark.com. Keer is a guest expert on television and radio and advisor to the Cartoon Network. He and his wife are the proud parents of three sons. Keer can be reached at www.familymanonline.com.