Do tell your family next.
After telling your partner, your family and your partner's family is next in line to hear the big news. Whether you tell them right away or after you are out of your first trimester or even later is up to you, but it is generally agreed that family should know first before friends and acquaintances. You should follow the same rules for family as you do for your partner - in person and in private if possible. We realize there may be occasions where you may wish to tell a close friend before family, especially if you have reservations about their reaction. If your friend is a true confidant this may be acceptable, but use good judgement when telling friends before family.
Don't announce your pregnancy with a card in the mail.
Pregnancy announcement cards may be a fun way to announce your pregnancy, but please use caution when giving a t-shirt, gift, or card to announce your pregnancy. That cute t-shift you found for "Grandma in the making" would be best given in person. If your family doesn't live near you and you would like to surprise them with a card or gift these can all be great ways to announce your pregnancy; however, it is important to follow up your gift giving with a phone call announcing your pregnancy in a more personal manner.
Do wait to announce your pregnancy on social networking websites.
At some point in time you may wish to announce your pregnancy on Facebook, Twitter, or other social networking websites. Before making your Facebook or other social networking announcement look through your friend list and make sure there is nobody that you should tell in person. Once you are sure you have told important friends and family, announcing it on Facebook is fair game. How you announce it on Facebook is up to you.
Do tell infertile friends and family.
It may be hard to tell a close friend or family member that is suffering through infertility or pregnancy loss, but it is important that you tell her. Be thoughtful in how you do it, but not telling her will most likely cause unneeded pain for her. Take the time to tell her in private before she hears from someone else and be kind and gentle in your choice of words. This is one occasion where telling her through letter or email may be easier for her and acceptable. Letting her know you care about her, and you know that this might be hard on her will go a long way. This is not the time to complain about pregnancy symptoms or discuss your pregnancy fears. She may need time to absorb the news as this may be painful for her. Give her the space she needs.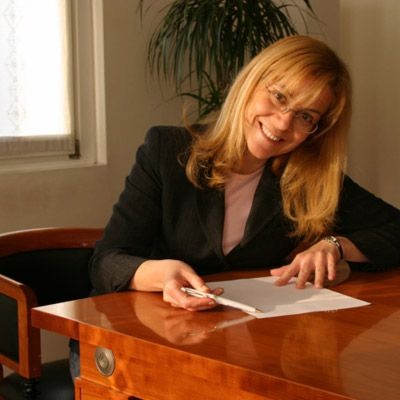 Do tell your boss before your co-workers.
It is generally recommended to wait until after the first trimester to tell your boss you are pregnant and it is acceptable to wait until you are showing to share the news. As tempting as it may be to tell your co-workers first, it is best to tell your boss first. When telling your boss you should be professional. It may be easier for you tell your boss in email or correspondence. As long as you remain professional this is acceptable. Spend some time researching your company's policies on maternity leave and leave for doctor's appointments before announcing the news to your boss. Your boss may have questions for you such as if you plan to return to work, how your pregnancy will affect your work performance, and how much maternity leave you plan to take. Be prepared for these types of questions.
Do tell when you feel comfortable.
It used to be common thought that women should wait until out of their first trimester to announce their pregnancy. The decision on when to announce your pregnancy is really up to you. Many women still prefer to wait until they are out of the first trimester, but you certainly do not have to. There are arguments for and against early pregnancy announcements. If you announce your pregnancy early and pregnancy should end in a loss then yes, people will know, but if you choose to wait and pregnancy ends in a loss then you might not have the support of friends and family to lean on during that time. It is generally accepted that you should announce your pregnancy before you are obviously showing as this will help avoid any awkwardness, but ultimately the decision is completely up to you as to the when of announcing your pregnancy.
Do tell the people you want to.
As with the outdated rule of waiting until you are out of the first trimester, telling strangers and acquaintances is up to you. If you want to tell the gal at the checkout line that you are pregnant that is your prerogative and there is certainly no rules on whom you can tell. This also means you are under no obligation to tell people that you do not want to. While these are some basic guidelines we have shared with you, you certainly know your friends and family best. As long as you take the time to think about how the person on the receiving end of your baby news will feel, you cannot go wrong. So have some fun and announce your pregnancy!