There are many different breast pumps on the market, with a variety of features and at a variety of price points. There is no "best" breast pump—but there is the one that is best for you. Finding it is key! Consider what you will be using the pump for—exclusively pumping? Heading back to full or part-time work? Travel? Just to have a backup supply? Do you have any specific issues to work around? Additional features (like multiple power sources) can add weight, cost, and size (double pumping, power adapters)—if you will be regularly carrying your pump this may be important to you.
All new commercial pumps guarantee a certain level of hygiene. Closed system pumps have fewer parts to wash, but tend to cost more than open-system pumps. The very basic hand-held manual pumps are the least expensive of all, but not usually effective for everyday use. There are also third-party pumping bras that work with many different types of pump, making them hands-free as well.
Considerations
Cost
First, you should check with your health insurance policy. Most plans are required to cover breastfeeding equipment and counseling. The first thing you want to do is find out what pumps your insurance covers—this may be on their website or in your statement of benefits, or you can call for an updated list of what you qualify for. The you can begin further research.
Size and Weight
Generally, a larger motor and more options and accessories will make a pump both heavier and larger to carry. If carrying is a concern for you, be sure to look at the bags available for different pumps, which will allow you to pack the pump, equipment, power accessories, ice packs, and pumped milk all into one bag. It will be larger than the pump itself.
Power Source
Breast pumps can run off AC (wall outlet) power, batteries, or through a car adapter. Some can use all three. Some are fully manual, requiring no power. Will you be pumping in your car, or in airport bathrooms, or exclusively at home or in your office?
Noise Level
Some pumps are marketed as quiet. If you will be exclusively pumping at home and do not want to wake other family members, or you will be pumping in your thin-walled office, this may be very important to you.
Single-, Double-, and Hands-Free Pumping
Single-pumping means you do one side at a time (or just one side), double means both sides at the same time, and hands-free pumping means just that! Single-pumping takes longer than double-pumping, or if you do just one side, it still takes the same amount of time. If you will be regularly pumping in your car, a hand-free pump gives you full privacy.
The Pumps
These pumps include more- and less-common pumps at a variety of price points. Most companies make a variety of pumps—more companies and pumps than are covered here—with different features and carrying different bags. Any of them might be covered by your health insurance, or might make an affordable backup for the office or for home. Prices listed below are from either the manufacturer's website or Amazon at publication; not all manufacturers give a list price.
Ameda Mya Hospital Strength ($199)
This small pump is great for on-the-go pumping, and either single- or double-pumping. It is quiet, portable, and lightweight (.5 pounds). It has a backlit screen and can be used with its internal rechargeable battery or a car adapter.
Evenflo ($99)
This pump has been around a long time with few changes, and is a favorite. It is intended for frequent use and double-pumping. It is portable at 3 pounds and has 32 speed and suction settings, runs on AC or AA batteries, and has 2 built-in bottle holders.
Freemie Indpendence ($249)
This pump is a variant on the Freemie Liberty, but is designed for insurance programs. This is a full privacy pump, with limited cords designed to be used with your shirt on--you can pump anywhere. The pump can clip onto a belt loop or stay in your bag. it is good for daily use, single- or double-pumping, and is very portable. Freemie also makes cups that fit select pumps from other manufacturers.
Haakaa Manual ($20.99)
This highly rated manual one-piece silicone pump is intended for occasional use, or for catching letdown from the breast your infant is not latched on to. It is for single-pumping, is very portable, and is very lightweight and easy to clean. Watch the online videos for tips on ease of use.
Hygeia Enjoye Cordless ($349, includes bag)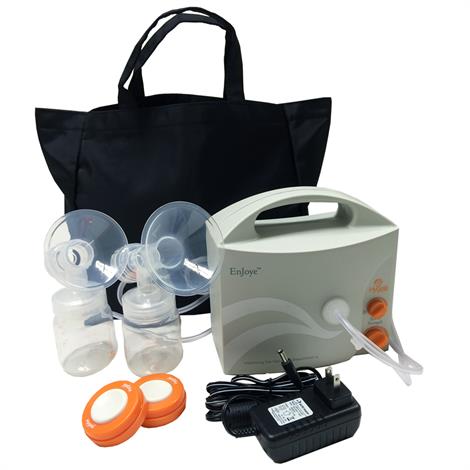 This hospital-grade pump is intended for frequent daily use and single- or double- pumping, and is lightweight. It is a fully closed system and can be used by different people with their own collection kits. There is independent speed and suction control, an adjustable vacuum, and the internal battery carries a 4-hour charge.
Lansinoh SmartPump ($169)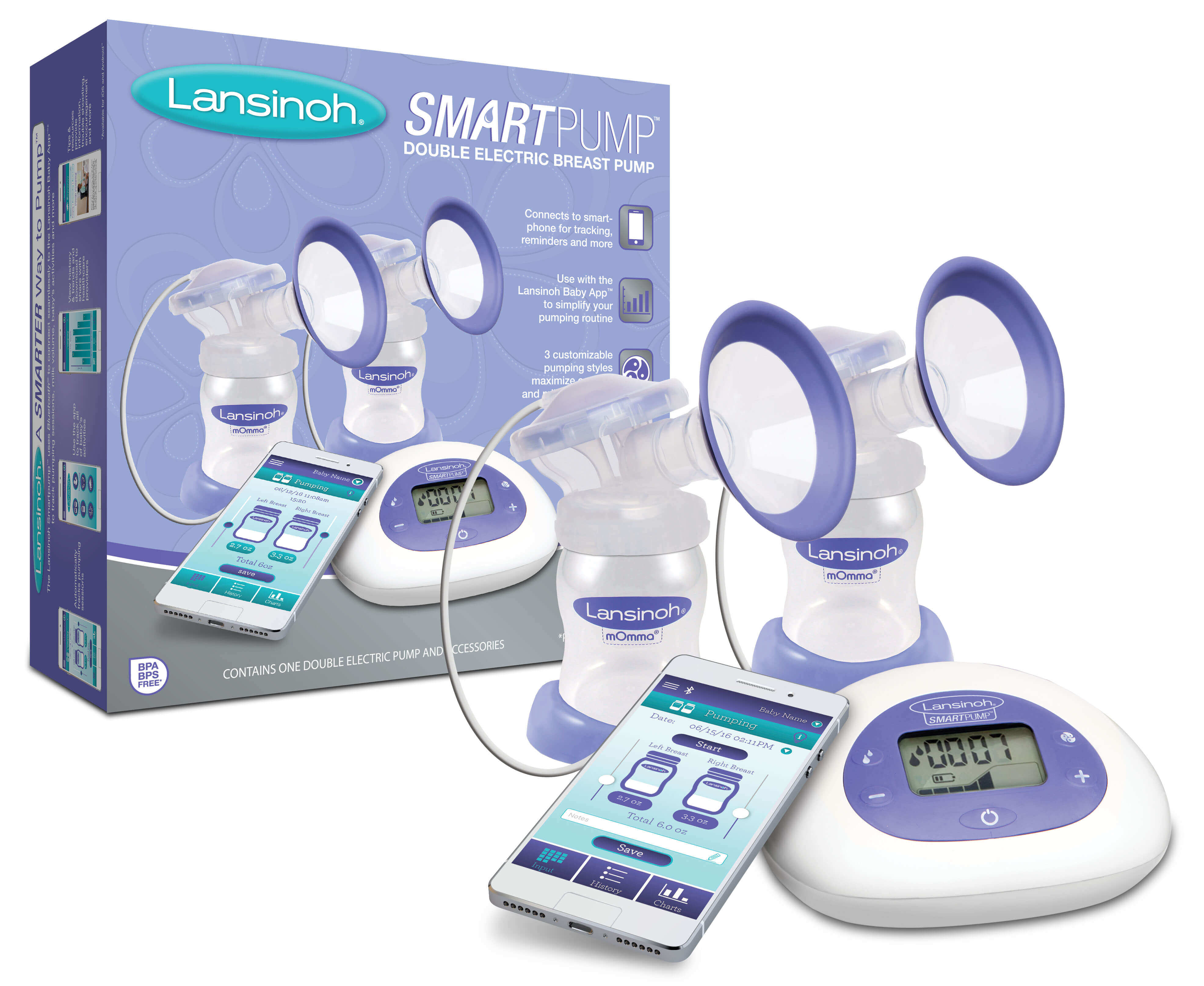 This pump is for double-pumping and is very portable and lightweight.
It has independent suction and expression modes, takes AC power or AA batteries. This pump also features Bluetooth compatibility that works with the Lansinoh app, so you can track and compare pumping sessions.
Spectra S1Plus ($199)
Designed for daily use and single- or double-pumping. This pump is very quiet, and is portable with an easy-to-use handle (2.9 pounds).
This pump is ideal for home use. It is quickly rechargeable, easy to carry, and has a nightlight for nighttime pumping.
Willow Wearable ($499)
This very discrete in-bra wearable pump is for daily use and double- or single-pumping. It is quiet and hands-free. There are no wires, cords, or bottles--and it is spillproof. A single charge lasts for approximately 5 pumping sessions. You can go about your daily life--walking the dog, doing chores, taking a conference call--all while pumping. Can be washed in the dishwasher. Requires Willow brand bags.