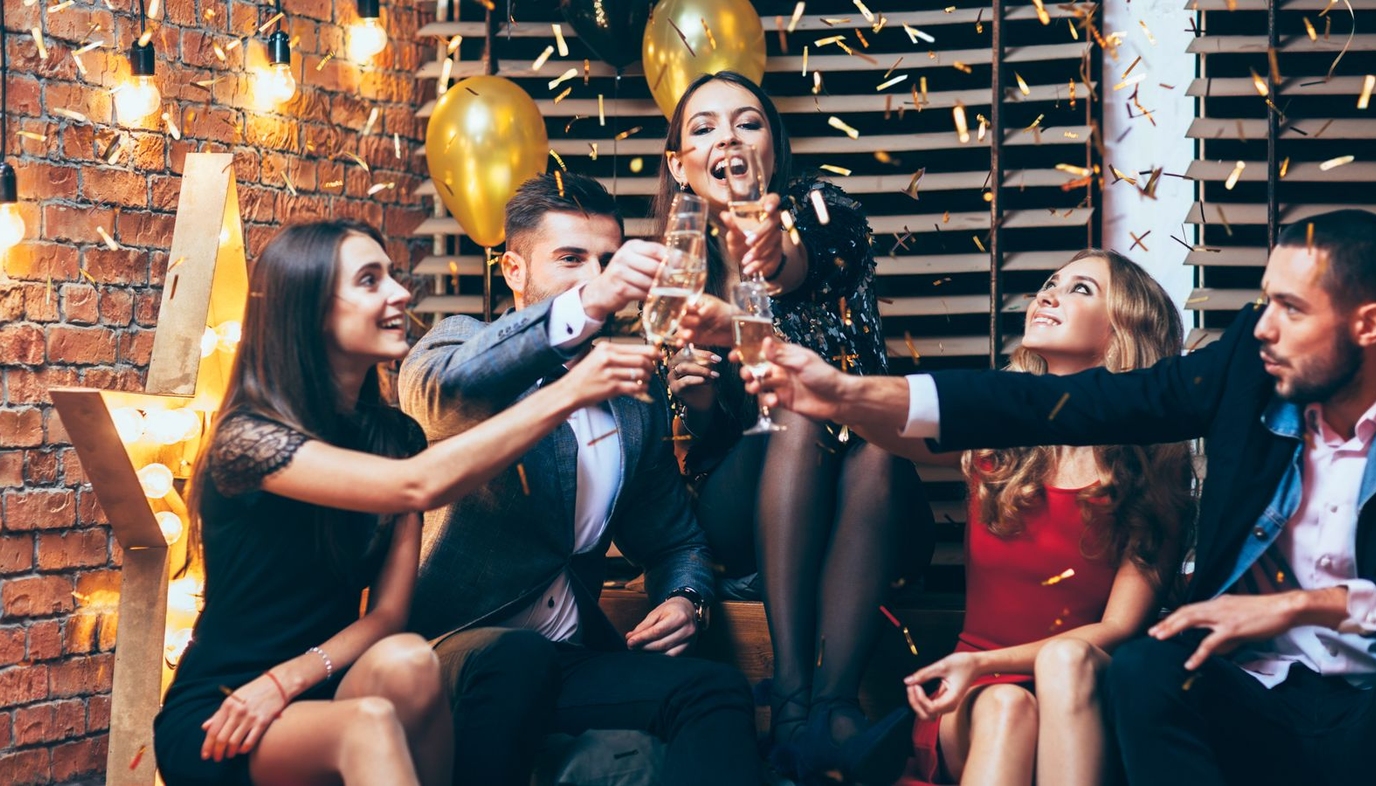 As soon as you decide to have a holiday party, it's time to start planning. If you can, start to plan your holiday party at least several weeks in advance. Check with friends and family who are at the top of your guest list to make sure there aren't any timing conflicts – or that they're not planning a party themselves! Take some time, visualize your party from start to finish, make a to-do list, and try to check off at least one thing a day. Then, on the day of your holiday party, you'll be ready to deal with those last-minute emergencies that always happen – and, most importantly, thanks to careful planning, you'll be able to enjoy your holiday party along with your guests!
Holiday Party Planning Time Savers
Instead of spending time choosing, filling out, and sending printed invitations, use an online invitation site that will get the word out quickly and easily and give you a centralized place to find out who'll be there on the big night. Include dress code, directions, and RSVP info. If you're having a potluck (a great time saver for a busy host!), food assignments can be coordinated on the site as well. When putting together the menu for your holiday party, think about serving some prepared foods (like deli or vegetable platters) or dishes you can make a few days ahead of time. If you're doing all the cooking for your holiday party, choose recipes you're familiar with, so prep time won't serve up any unpleasant surprises. Put aside ready-to-serve snacks and desserts for later in the evening, and brew several pots of coffee (regular and decaf) an hour or so before the guests are due to arrive. Stash them in thermal jugs, and they'll still be piping hot when it's time for coffee and cake.

Create a Holiday Party Atmosphere
Any room can be transformed for a holiday party with well-chosen decorations, lights, flowers, music, and seasonal scents. Make sure that the furniture has been arranged for maximum mingling and so your holiday party guests can be comfortable no matter where they are in the room. Fresh flowers always add a festive air or choose pots of colorful poinsettias in bright holiday red. Carefully (and safely!) placed candles can be used in place of harsher lighting, or consider changing out your usual light bulbs for lower wattages or colored bulbs for the evening. You can also put a scented candle in the bathroom, but only if there aren't going to be unsupervised children at your holiday party. Buy or make a holiday-themed music mix, have it playing before the first guest arrives, and pre-program enough tunes to last the entire evening.

Have a Safe & Sober Holiday Party
If you're planning to serve alcohol at your holiday party, you should put together a list of phone numbers for taxicab or car-for-hire companies; make some phone calls a few days before the party to ensure that they'll be operating that night. Offer a prize to the first guest who volunteers to be a Designated Driver. (A gasoline gift card would be appropriate – and appreciated.) Consider keeping the hard liquor options down to one or two holiday-themed cocktails, and have plenty of soft drinks on hand. If you're serving punch or eggnog, have separate bowls, clearly marked "with" and "without" alcohol. Think about staying sober yourself; this will make it easier for you to recognize if any of your guests have had too much to drink. Also, if you don't allow smoking in your home, let your holiday party guests know this in advance.