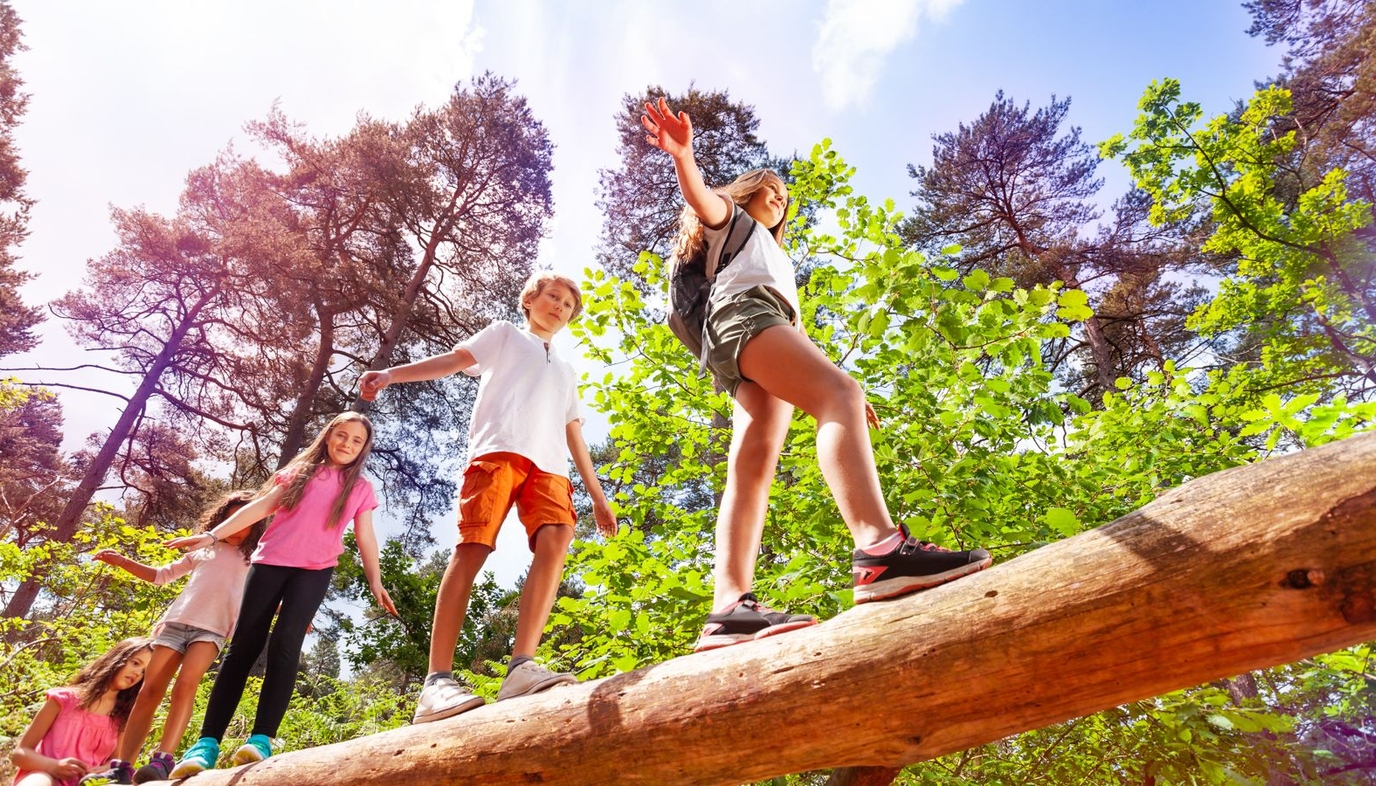 Summertime, and the pickin' is easy—for a summer camp, that is. Whether you're looking for a camp where your child can enjoy outdoor adventure, or one where he or she can play rock 'n roll music, picking the right one should be stress-free. Yet, many parents are puzzled about which summer camps are "best" for their child.

What to Look for in a Summer Camp
Not every summer camp will meet your child's needs, so you'll want to consider these few quick tips before you dive any further:


Quick Tip #1: The ideal summer camp is one that suits your child's personality and interests; it's a place where your child feels comfortable and gets the chance to learn and develop character.


Quick Tip #2: It should help boost self-confidence and leadership skills. Activities should involve team-building and encourage your child to get along with others.


Quick Tip #3: "Good summer programs encourage kids to learn new things about themselves and to explore unfamiliar activities," according to Peterson's, a quintessential educational prep organization. "As you begin to research programs, you should ask how a program will influence your children now and in the future."


Quick Tip #4: The age range of campers, location, and length of camping experience all matter and will have a huge influence on what type of summer camp you eventually choose.


Finding Your Child's Perfect Match
Now that you've digested the quick tips above, let's get down to the nitty-gritty. Here are some ideas to help whittle down your choices:

Day Camps
Many parents start out by sending their child to a day camp. This category of summer camp is perfect for the younger child who has not been away from home. The day camp is where kids can learn how to cope with separation anxiety. Such coping skills will be valuable as kids develop into adults. Taking your child to day camp also helps you, the grownup, handle "letting go." But before you hand your pride and joy over, make sure you:


Check that they are licensed – so you can feel comfortable about quality and security.


Variety of programs – from arts & crafts to archery, the programs should offer many different activities to fit a plethora of interests.


Read reviews and meet the counselors – great summer day camps garner great reviews from those who have attended them in the past, so check ratings at online sites such as https://www.campratingz.com/ in California.


In addition to the above, you can search the American Camp Association website, which lists over 1,160 accredited day camps, 4,477 programs and 21,120 sessions in its database. You can choose by activities, affiliation, religion or culture, camper age or gender, cost, dates or length of session, and disabilities.
Overnight and Extended Weekend Camps
When your child feels ready for the next step in summer camping, he or she may want to add a few "overnight" (or longer) trips. Check local magazines, youth program publications, the YMCA, and schools—all of these typically publish information about camps that offer a day or more away. Here are some examples of what you might find:


The Santa Clarita Valley Youth Orchestra summer music camp program has a two-week daytime program where children ages 5 – 21 enjoy instruction daily.


If they so choose, participants can add a long weekend at Lions Camp in Teresita Pines, Wrightwood—just over an hour drive from the day camp in Santa Clarita! At the sleep-away program, the campers get the advantage of more intense music training many hours a day mixed in with swimming, boating, sports, and other activities.


Many camp directors agree that most kids are able to handle an overnight camp by the time they are 12 years old. If your child is among the "homebodies," you may need to do a bit more convincing to get him or her to stay longer. But before you know it, your child may be enjoying the experience so much that he or she may be asking to do so!
Extended Summer Camps
There are enough extended-stay camps to suit every interest and need--from fitness/sports training to high-tech camps, and beyond. KidsCamps.com is a great resource that helps you to filter by location and interest. For instance:


This resource lists IMG Academy in Florida, a training camp for young athletes. The camp has coaches with years of college and pro experience, who offer individualized training and more.


If it's educational bolstering for your child that is needed, you may want to check out iD Tech camps in Texas.


Or, if your child or teen is aiming for the stars, he or she may prefer Space Camp in Huntsville, Alabama. This is an in-depth, extended-stay camp where your child can choose programs ranging from jet fighter training to robotics.


Key Questions to Ask Summer Camp Program Directors
It's important to look for experienced staff. In fact, this is a crucial factor. You might find a great camp facility, but if the counselors cannot relate well with the children, then the place does not matter as much. When you talk to program directors, ask:


How long have staff members of your summer program been there?


How are your camp counselors trained?


What is the ratio of children to camp counselors?


Where to Go If You're Still Stumped
If you still don't know how to pick a summer camp program after following these guidelines and asking questions, don't stress, just check the "Summer Lady" website. Here, you can seek more help in finding the "best" camp match for your child. The experts at the Summer Lady have been giving advice and placing kids and teens in the top-notch summer camps and travel programs for over two decades.
So hush little mama, don't you cry! You now have the power to navigate through the maze of summer camp programs.