Pineapples
If you want to try some other tasty treats to help induce labor, try our pineapple mango smoothie recipe. Make sure you use fresh ingredients and add some of the pineapple core to your smoothie. Take a look at our Pineapple Mango Smoothie Recipe.
Labor Inducing Salad
Here is an easy recipe that you can try to help jump start labor. According to some women, this salad recipe is just what you need to get things going. Here's how to make it.
Hot Wings
Running out of ideas to get labor started? One thing overdue mommies often try to get labor going is hot and spicy foods like hot wings and what better recipe for a cranky and uncomfortable pregnant lady to try than a man tested hot wing recipe?
Macaroni and Cheese with A1 Sauce
We know this recipe isn't the best tasting recipe out there but hey you know what they say "don't knock it until you tried it". Right?
Try this recipe. Macaroni & Cheese with A1 Steak Sauce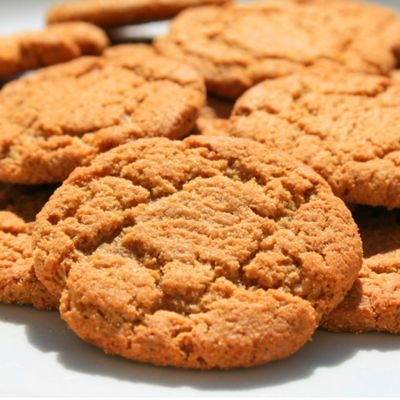 Labor Cookies
Some moms swear that ginger can jump start your labor. Others say this is just a wives tale. In any case, when you get to your due date and your baby is not coming out, eating some tasty "labor inducing" ginger cookies might just sound appealing.
Prego Pizza
Once upon a time at a pizza restaurant in California, a woman walked into the restaurant and asked for a pizza that would put her into labor.
Try this Pregnancy Pizza Recipe.
Chinese Food
Chinese food is supposed to be one of those magical foods that sometimes brings on labor. While there isn't a specific recipe that is notorious for inducing labor, this recipe for General Tso's Chicken from Food.com might be a great one to try to jump start labor.
Labor Cake
Well, we've heard of it all but chocolate cake to bring on labor? Sounds yummy so why not? This recipe tastes great and might be worth trying if you are past your due date.